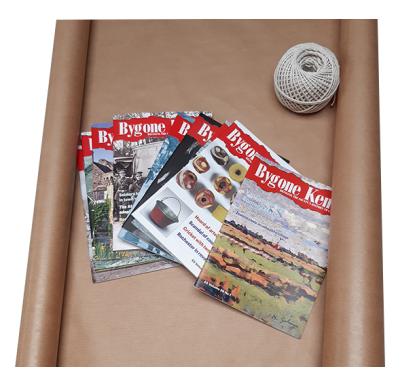 Bargain Bygone bundle!
We at Bygone Kent HQ have taken advantage of the quieter Christmas and new year to take stock of our archive and we are now able to make a special offer on back copies — ideal reading material to help you through another lockdown, or whatever restrictions are imposed on us next.
To get your "lucky dip" of 10 assorted copies from our back catalogue of issues,
Bygone Kent – bringing you the best bits from the county's rich history. You'll be amazed what treasures we've unearthed over the years.
This is a strictly limited offer — while stocks last!
£12.18 plus £1.32 P&P in the UK.