£7.1 million appeal for Churchill artefacts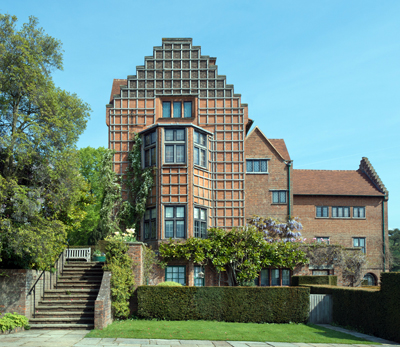 An appeal has been launched to buy hundreds of artefacts associated with Winston Churchill. The diverse objects, including a pair of hairbrushes, an armchair and the sculpture of a lion, have been on long-term loan to Churchill's family home at Chartwell, which is now owned by the National Trust.
The £7.1 million appeal will not only allow the trust to buy the items to exhibit at Chartwell, but also to improve the experience for visitors by opening family rooms never before seen by the public.
The trust hopes to buy Churchill's Nobel prize for literature, awarded in 1953, his wooden speech box, a House of Commons birthday book, a miniature paint box, a collection of medallions, a pair of hairbrushes made from the wood from the deck of HMS Exeter, a lion sculpture from the grateful people of Luxembourg and a carved gilt armchair presented to Churchill as part of his Freedom Award from the people of Brighton in 1947.
Dame Helen Ghosh, director-general of the National Trust, said: "In this 50th anniversary year of Chartwell opening to the public, we have a focus for one of the biggest appeals we have ever made to safeguard a collection of this kind and ensure that we can continue to tell Churchill's story for the next 50 years and beyond."
More details on www.nationaltrust.org.uk/chartwellrevive